Me holding Whitney's new baby! Braelyn Grace was born this morning!

Collin and Casey holding hands in their crib.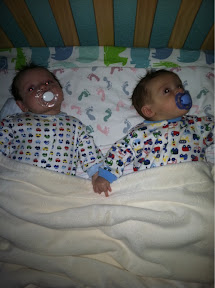 Collin with his hat. He looks like he is doing the west side sign.

Lindsay and Cameron are ready for the zoo!

Babies ready to go to the park. Collin in front, Casey in back.

Father's Day at Sam's #3.

– Posted using BlogPress from my iPhone